Epcot's Japan ups its trendy wares.
March 10, 2011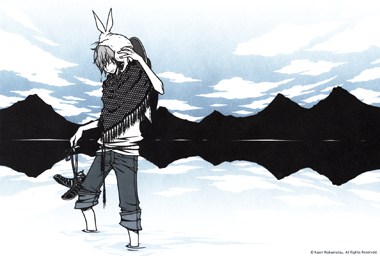 If you've never been to Walt Disney World's Epcot, you are missing out, but you also may not be aware that it houses a Japan portion to its World Showcase. In this section you will find lovely architecture, food, a small museum that changes its exhibition, and a very large store. It's one of my favorite places to head when in the park and pick up an item or two imported from Japan.
This time around I bought some trendy illustrated prints from Kaori Wakamatsu. But I had a hard time deciding on them as they were stocking so many other striking illustrations by Wakamatsu and many others featured as prints, postcards, notebooks, stationary, pens, and on bags and wallets. This was a fairly new section that has expanded much from the last time I was there. It really emphasized the "cute Japan" but still had a cool edge of design beyond staples like Hello Kitty while also striking a nice balance with the more traditional fare that takes up most of the store.