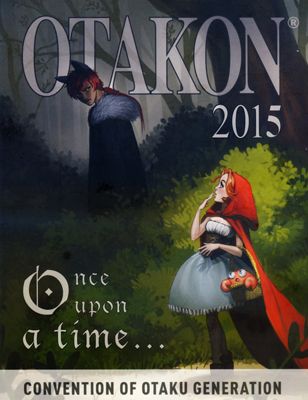 What a difference seven thousand people make.
Any discussion about this years Otakon is going to bring up the attendance drop so I might as well get it out-of-the-way. A lot of factors have been blamed for this decline. The after effects of the riots in Baltimore, the crowding from last year, people waiting for the move to DC, the increase in the price of membership, the line problems last year, Otakon's timing in relation to Anime Expo, and the lack of big guests, as well as several other possible culprits have all been blamed. I'm guessing that it was no one single factor. The only one I don't really see a factor is the registration problems last year. Several convention have had similar problems and their attendance numbers only grew the next year. Individual people might not come back after such an incident but overall it never seems to impact overall attendance. That alongside Otakon giving people the option to have their badges mailed to them makes me think that it was the other factors that were far more important. I, with a bit of a Freakonomics outlook, feel the biggest factor was probably parents being worried about the riots. My own parents brought up the issue and I'm 38. I guessing a bunch of tweens and teens were either not allowed to go when their parents saw the convention was in Baltimore. But that is pure speculation on my part.
While I am sure it has led to lots of agitation and stress among the Otakon staff it did mean that the BCC felt far less crowded. I could usually zip around quite easily. There were the always present choke points on the sky bridges but even then they were far less of a Gordian Knot then they usually are. I don't think I was ever late anywhere due to crowds. It was true proof that there is a silver lining to any cloud. Also overall while the overall attendance was down the panels were actually more filled than usual. That in of itself was surprising but given the overall turnout it was even more impressive than usual.
That said while the attendance numbers were down the convention itself felt vibrant and packed with things to do. The line up at Otakon was not Anime Expo or Japan Expo levels (I am still salty) but I still always had panels to absorb and guests to see. Romi Park alone is nothing to scoff at and the rest of the Japanese guests had a good deal to say if you attended their panels. We actually got quite a few great interviews this year. If you're a fan of Gundam, Type-Moon, Garo, or Adventure Time we actually got some powerful information for you. That might not make sense right now but you will just have to trust me.
With that elephant out-of-the-way we can discuss the con itself.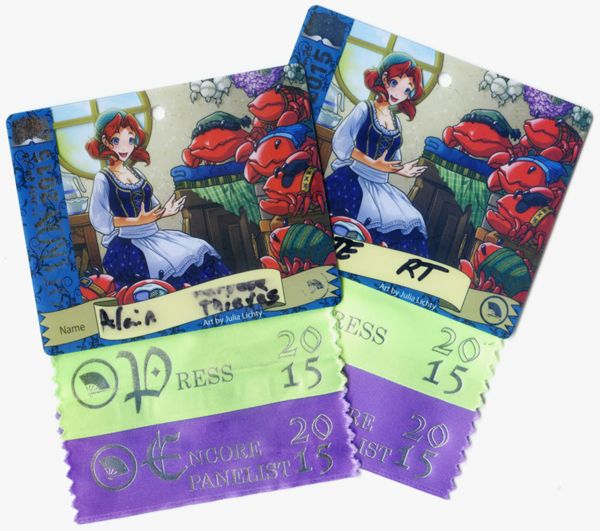 I think a lot of people have speculated about the drop in numbers but also about whether the staff are still putting their all into improving the convention experience in Baltimore with D.C. looming in the not-distant future. From what I saw, there were a number of good changes this year and the staff seemed as attentive, if not more so, as year's past.
Otakon listened!
There were more maps of the convention center about. There were end of the line signs. Position of programming ops was changed. The convention center opened on time everyday. There was more variety in the game room. They mailed out badges!
Was everything perfect? No. Can I think of a few things that still need fixing? Yes. But I don't think the staff is just phoning it in for the next year or so.