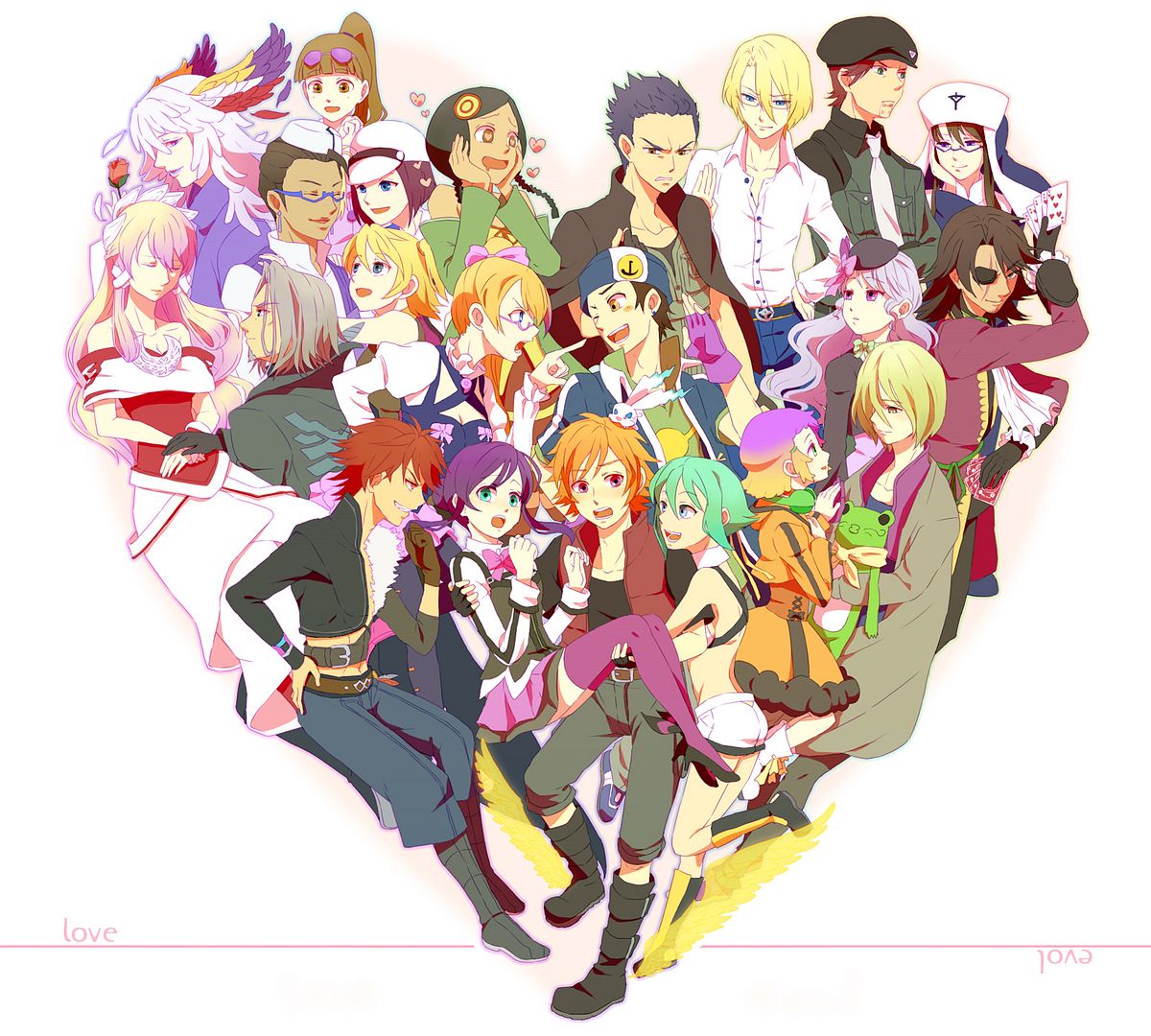 You could also call this Shinkon Gattai Godannar!!! Third Season if you like. The common thread is these are all mecha shows about the battle of the sexes. But I am actually talking about Aquarion EVOL, the rather unexpected sequel to Genesis of Aquarion, by famed mecha director Shoji Kawamori. It is also my pick for my solo Secret Santa review this year.
First off the bat because of several complications Kate did not participate in the actual draft of  Secret Santa this year. I think it has to do in part with the fact that each year we participate it we have to watch horrible shows that sap our very will to live. That was no small factor in her decision. But apparently once she was out of the equation I got nothing but great titles to watch.
I had to choose from Aquarion EVOL, Darker Than Black, and The Legend of Black Heaven. I actually had to choose which cool show I wanted to review not what poison I wanted to kill me. I mostly went with Aquarion EVOL because we have not had enough mehca anime reviews on the blog in a while. That is as good a criteria for a choice as any. I wonder if this good selection this year will tempt Kate back next year.
On the other hand maybe it would be better if I just do it alone if it breaks the holiday curse.