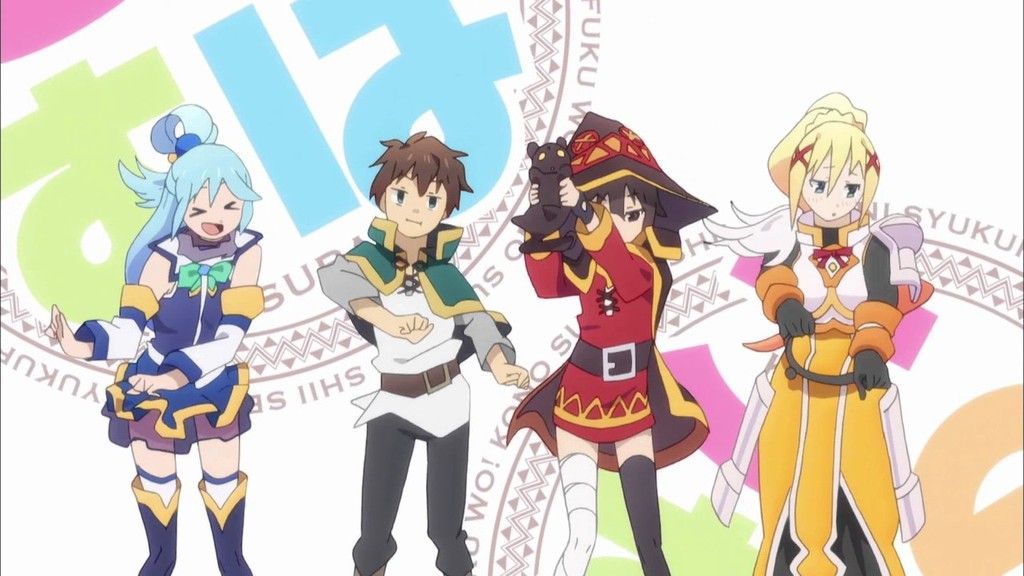 If you were curious my three choices for Anime Secret Santa this year were both seasons of KonoSuba, both new parts of FLCL (FLCL Progressive and FLCL Alternative), or both seasons Blood Blockade Battlefront. For some reason, my Secret Santa seemed hellbent on me watching two seasons of whatever I picked.
I passed over FLCL mostly because while I was interested in watching the series I heard it was extremely disappointing. It was not horrible, or even worse, it just was a pale shadow of the original. It felt like something that would produce a rather limp review. Blood Blockade Battlefront seemed the safest choice. At worst I might find the show dull but it would have to go some really bad places to be hard to watch. KonoSuba seemed to be the show most in the spirit of the Secret Santa Project. It was a show I avoided because it seemed like more of the same isekai nonsense that has been flooding the market. But along with Re:Zero it is one of the few transported to another world series that I actually saw good reviews for. It seemed like a title I might have wrongly prejudged as another wannabe part of the Sword Art Online wave.
To be perfectly honest I also had I plan that if KonoSuba was Texhnolyze bad I could just hit the eject button and review the far safer Blood Blockade Battlefront. I'm not going to suffer THAT much for this project. Once was enough. I'm not that much of a masochist.
Clearly, since this is my Secret Santa review KonoSuba was not total unwatchable trash like The Master of Ragnarok & Blesser of Einherjar but that does not mean it was good. Does KonoSuba rise like cream to the top of the isekai barrel? The short answer is: It's complicated.